Home
>
Activities
>
Temporary exhibitions
Temporary exhibitions
The Mvseo has a Temporary Exhibition Hall , located at the start of the museum tour, on the south side of the building. The room captures the natural light on its eastern side by an English court, where are preserved remains of port warehouses from Roman times, their double height also allows exposure of large pieces.
Current
---
16/02/2023 - 07/05/2023
1.321 Views
The exhibition "Cartagena –Collection of ARTe–" by Rosana Sitcha, was born with the idea of ​​the artist to design an innovative product that is a meeting point and knowledge of the most emblematic places of Cartagena, and that transfer the diversity of its cultural richness through the fusion of painting and design.
More information
---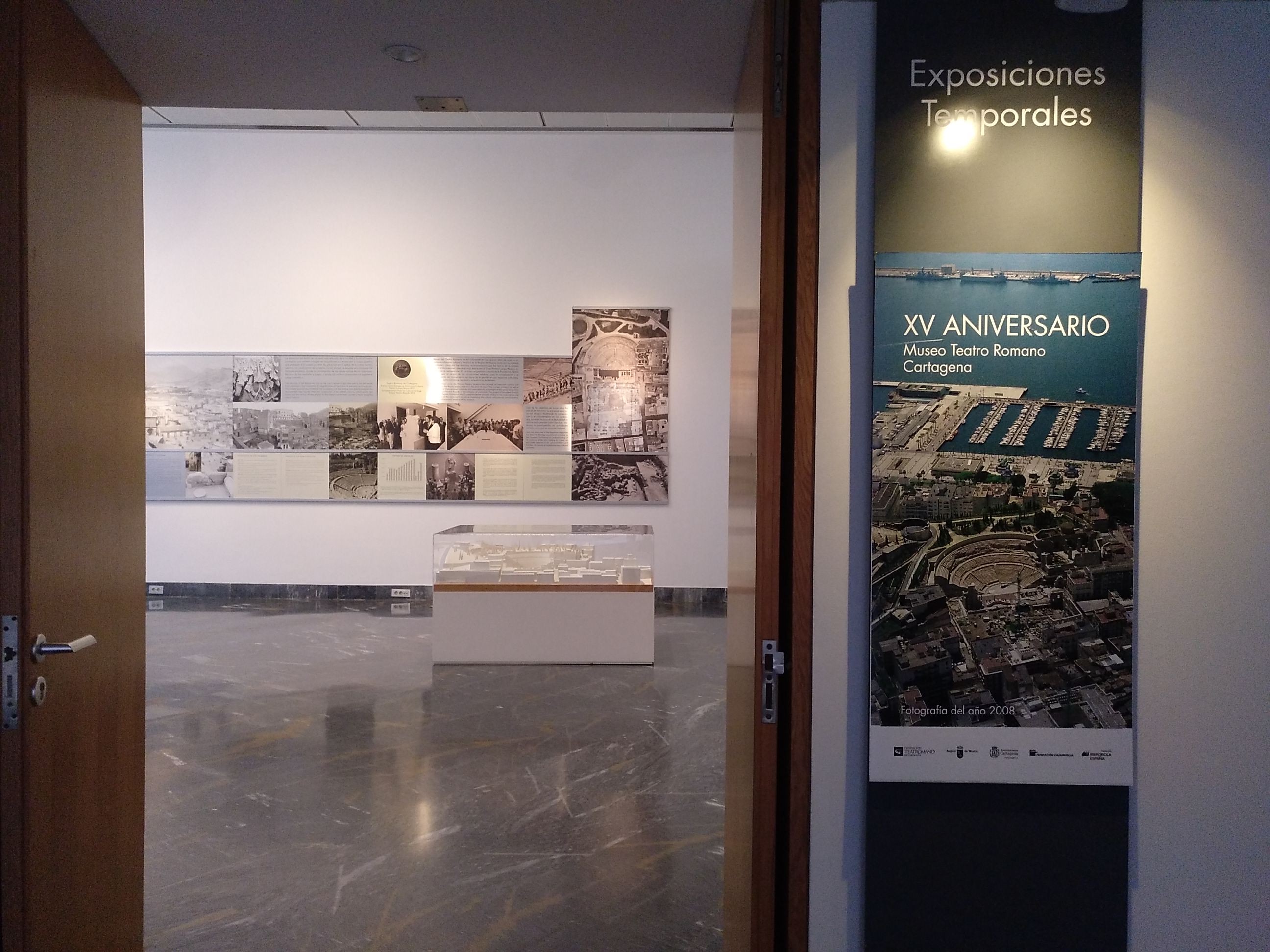 07/03/2023 - 16/10/2023
431 Views
The exhibition conveys to the visitor the journey of the monumental complex since its discovery, as well as the evolution of the integral recovery works that culminate with the inauguration of the Museum on July 11, 2008. In these fifteen years the monumental complex has become a important cultural and tourist reference in the Region of Murcia, both for its number of visitors and for the different recognitions it has received at the national and international level, being the most
More information
---
'