Home
>
The Museum
>
Image gallery
>
Detail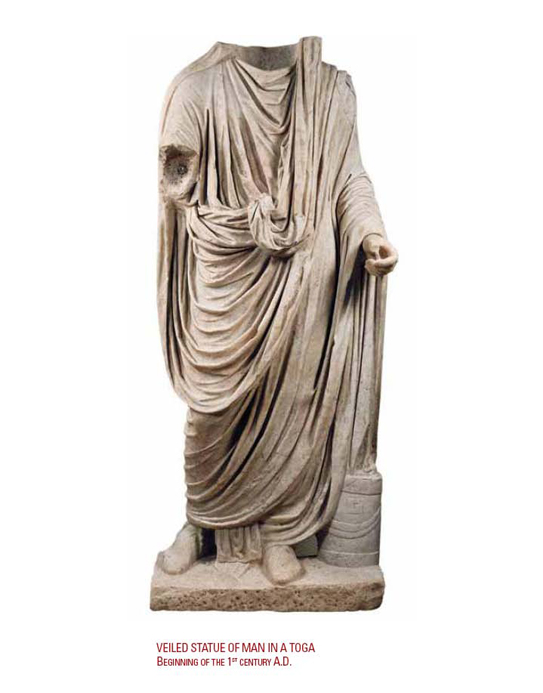 Veiled Statue of Man in a Toga. Beginning of the 1st Century AD.
The sculpture, found a few years ago during the excavation of the curia of the forum of Carthago Nova, is bigger than life-size, was carved from a single block of white marble from Carrara. It depicts a larger than normal male figure dressed in a tunic with a toga raised over his head.

The attention of the sculptor was focused on the clothing, trying to depict the way of wearing a toga, with a first twist around the waist at the balteus and then at the sinus on the chest. His feet are wrapped by the alutae, the calcei patricii, typical footwear of persons of high social standing. Only the front of the piece is carved and it must have been placed in an alcove, since the back of the sculpture is flat and barely outlined.

The image reproduced by the sculpture is very similar to that of Augustus from the Via Labicana, which was often used, particularly at the start of the Imperial period, to represent the Emperor as the Pontifex Maximus.
Back to list