Home
>
The Museum
>
Image gallery
>
Detail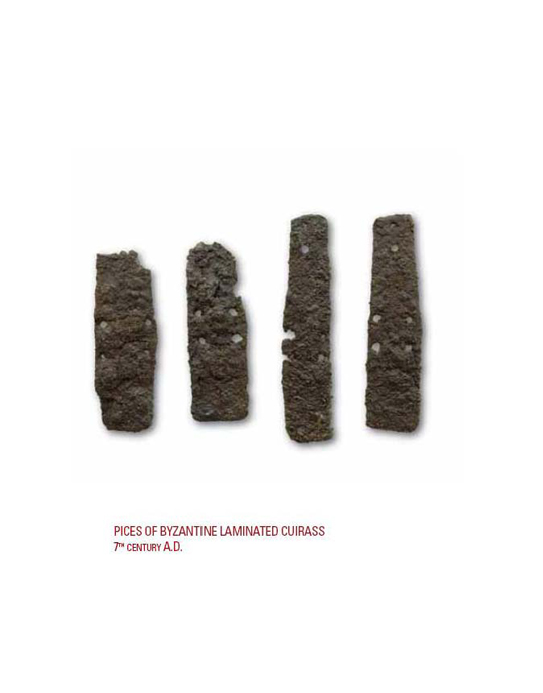 Pices of Byzantine Laminated Cuirass. 7th Century AD.
Part of the clothing remnants, this laminated cuirass is characteristic of the Byzantine era, whose closest comparison can be found in the Crypta Balbi in Rome, also dating from the 7th century A.D.

The cuirass made up of a series of iron sheets, is currently the only documented example in the Iberian Peninsula.
Back to list